44 products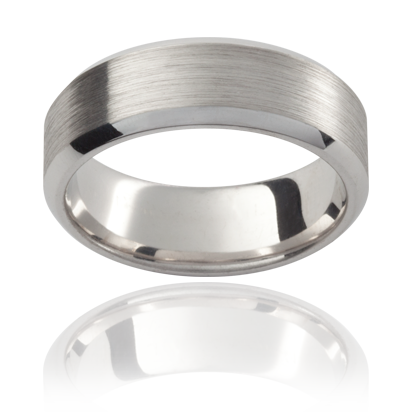 Harry & Co.
Mens Wedding Rings
Welcome to our exquisite collection of men's wedding rings. A masterful display of artistry where the finest Australian craftsmanship meets eternal love. As a specialist wedding jeweller, we offer a wide array of meticulously designed and crafted men's wedding bands. A choice to complement the taste of every groom.
Our rings are made of the finest materials, predominantly gold and platinum, cherished by discerning gentlemen across Adelaide and wider Australia. We understand the subtle difference between a ring and 'the perfect ring' - it's all in the details. This is where our exceptional workmanship comes to the fore. We create a ring that is not only a piece of jewellery but a symbol of a lifetime commitment.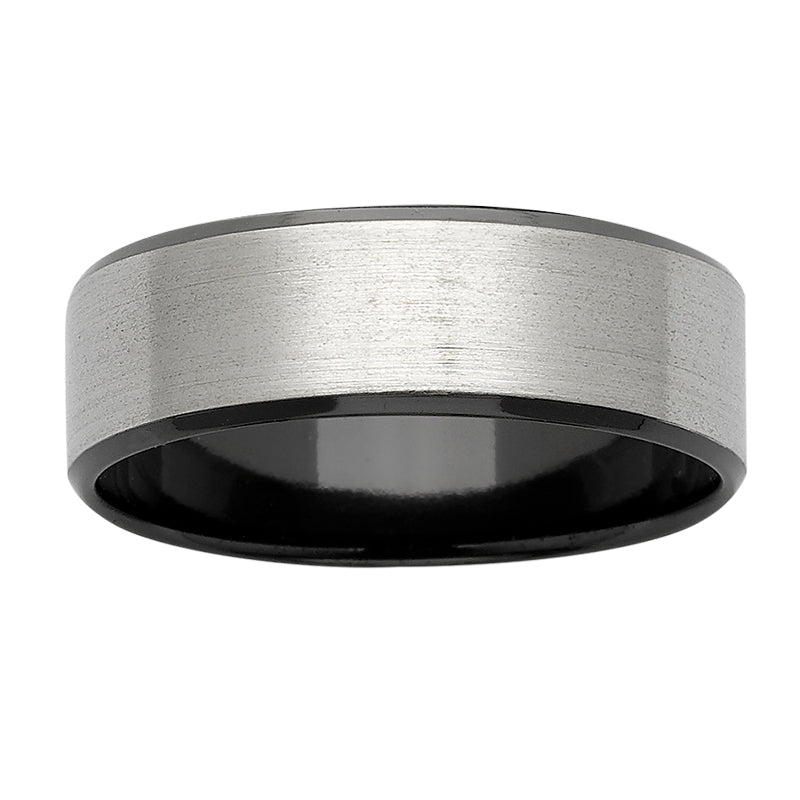 Grooms Ring Collection
Our diverse range of men's wedding bands ensures every groom finds the perfect ring. Whether it's the first step into matrimony or a renewal of vows, our range aligns with individual style and personality. We have a rich assortment of male wedding rings, each reflecting a unique blend of sophistication and robustness.
Our expertly crafted selection, ranging from traditional gold bands to platinum pieces, are designed to be more than an accessory; they are a testament to your everlasting love and commitment.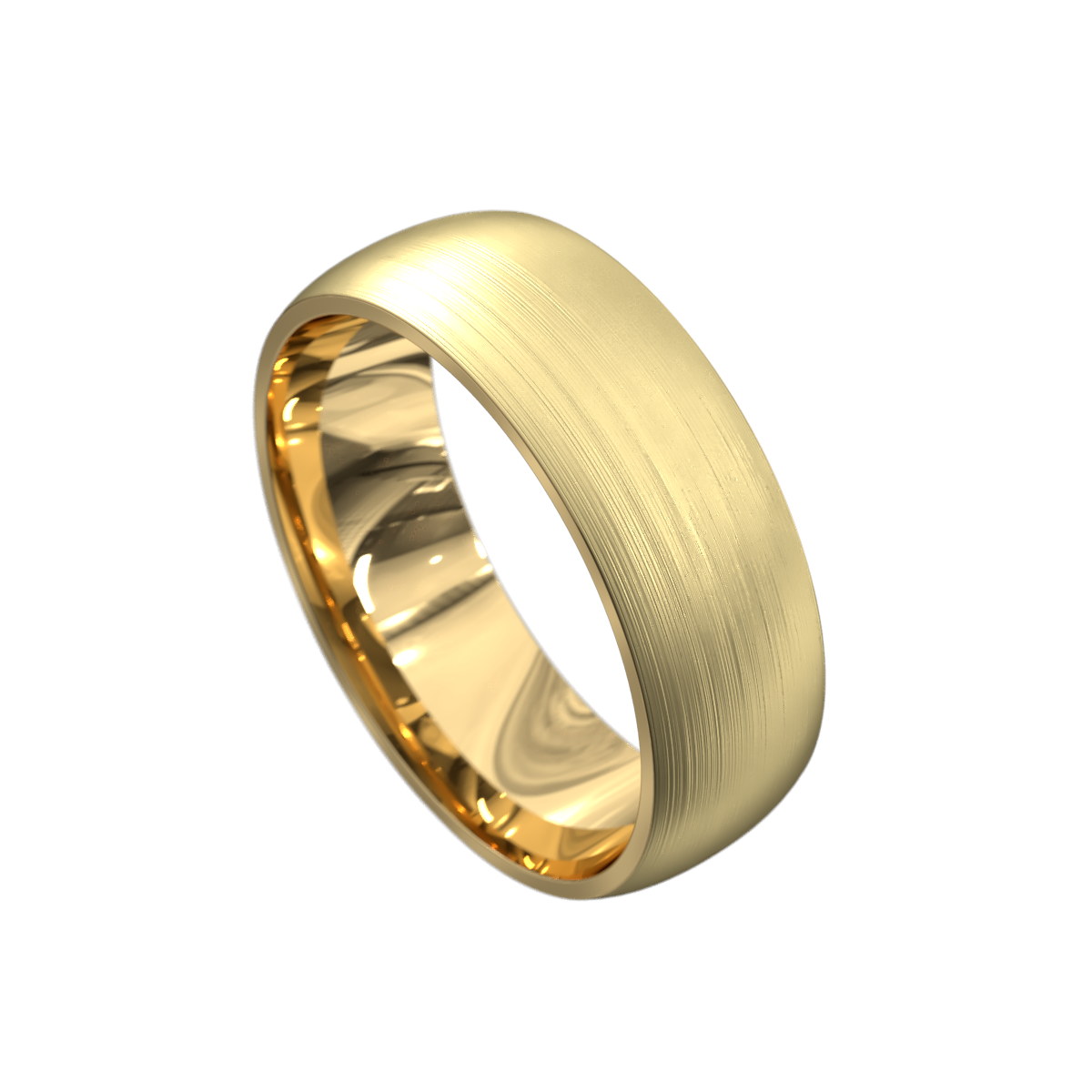 What is the most popular material for men's wedding ring?
The most popular materials for a men's wedding ring are gold, platinum, and black zirconium.
Gold, especially yellow and white gold, either in 9kt, 14kt or 18kt gold, offers a classic, timeless appeal.
Platinum is a luxurious and durable choice known for its hypoallergenic properties.  It is a white metal that won't dull over time, and doesn't need rhodium plating, like white gold does.
Black Zirconium is a newer entrant into the wedding ring material roster. The metal offers a modern, edgy appeal with its durability and dark colour. It has become a popular choice for the contemporary groom.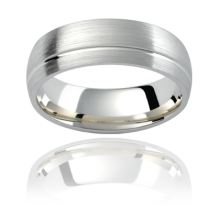 Does a man choose his own wedding ring?
Yes, it is increasingly common for a man to choose his own wedding ring. This allows the groom to select a ring that aligns with his personal style and lifestyle requirements.
We encourage grooms to participate in the selection process, to ensure a perfect fit on your finger and to ensure the final piece is as unique as they are.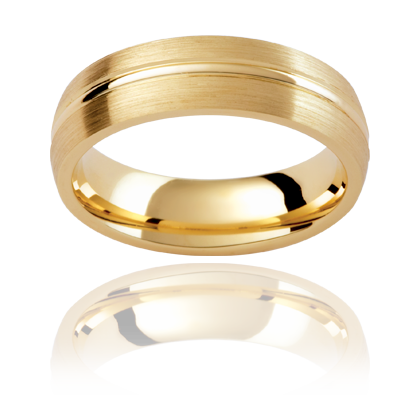 What kind of wedding band should a man wear?
The kind of wedding band a man should wear ultimately depends on personal style and comfort. Some men prefer traditional yellow or white gold bands. Others may opt for more robust materials like platinum or zirconium.
We recommend considering your lifestyle, work environment, and personal taste when choosing your wedding band. It's essential to choose a ring that not only looks great but also fits seamlessly into your everyday life.
Discover the perfect symbol of your love today. Choose from our crafted men's wedding rings, where unparalleled quality meets timeless design.